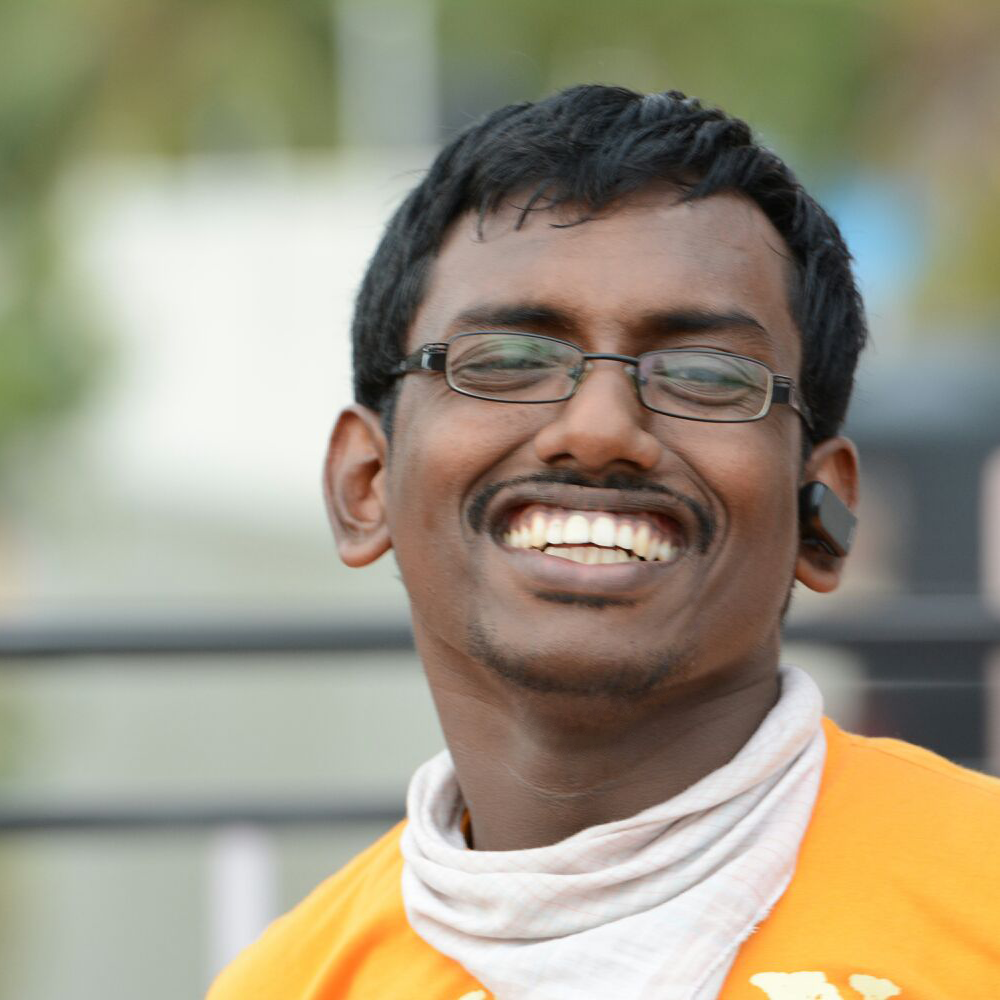 Hi, this is Abishek Muthian. Thanks for visiting my blog.
That's me on the picture. I'm a time-constrained person.
Here, I intend on writing on some of my Interests and try my best to deliver as I perceived it.
Between 2014-2019, I had been running Timebender Technologies; building world class products and services. But, I had to close it down because of my health issues.
Now I'm a solopreneur, Building tools and services like needgap, StartupToolchain, hitstartup etc. which can help other indies build what people need. My other side projects are listed on this website.
Lately I've taken interest in building solutions to address health problems, Like Sedentary Lifestyle and Memory .
I'm trying to improve value proposition of Twitter with Engage Followers.
Before becoming an Entrepreneur, I had developed systems which run in some of the complex infrastructure in the world. I have a Computer Science Engineering degree.
I don't have a regular schedule for the content here, in case if you liked what you saw then consider following me on the platforms listed below for updates on new content.
My interests are Science & Technology, Security, Existence, Entrepreneurship, Startups, Mobile Ecosystem, IoT, Enthusiast Market, History, Art, Philosophy & Psychology.
I care about Equality, Equity, Freedom of speech & Privacy.
I have started to use this blog for journaling to archive my thoughts and for mental health. So there will be increased frequency of shorter content.
Why The Tallest Dwarf?
I am a dwarf, so...
Identity Verification
Active on (Apart from own platforms):
I participate in the discussions on original and non-original topics in,
Hacker News: https://news.ycombinator.com/user?id=Abishek_Muthian
Twitter: https://twitter.com/Abishek_Muthian
Reddit: https://www.reddit.com/user/Abishek_Muthian
I participate in the discussions on original topic in,
LinkedIn: https://www.linkedin.com/in/abishekmuthian/
Indie Hackers: https://www.indiehackers.com/Abishek_Muthian
Deleted,
Facebook: https://www.facebook.com/AbishekMuthian Trying to delete
Instagram: https://www.instagram.com/abishek_muthian/
Email: Email Me
Do not trust the person who contacts you as Abishek Muthian from any other platform. Proceed to verify the identity using cryptographic measures.
PGP Public Key
https://keys.openpgp.org/vks/v1/by-fingerprint/2B9F1D7615164C467A8C2D5FFD6A34056CAA9044
Change log
Aug 4: Added Engage Followers.
May 2022: Added Email Me.
April 2022: Added note about health projects.
December 2021: Meta not allowing me to delete my account.
October 2021: Journaling, time-constrained person.